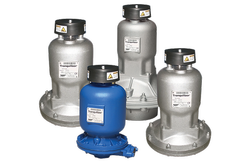 SandPiper Tranquilizer
Tranquilizers® - pulsation dampers
Pulsation dampers designed to work with any reciprocating pump effectively suppress pulsations while maintaining a constant air cushion volume. All models provide automatic self-filling and self-release.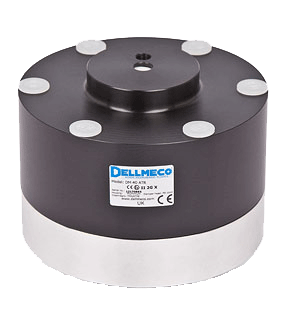 Dellmeco Pulsation Dampeners
Dellmeco Active Pulsation Damper is an effective device for suppressing fluid pressure surges at the pump outlet. Pulsation dampers work by actively using compressed air and a diaphragm, automatically adjusting the pressure opposite to the fluid pressure. Pulsation dampers can be installed on diaphragm pumps of all sizes and versions.
5

reasons to buy industrial pumps at Asco Pumps
All production processes are certified according to UNI EN ISO 9001/2008 standards.
We offer reliable solutions tailored to application, operational needs and capabilities of each customer.
All equipment is manufactured in our own factories.
Each pump we sell is thoroughly tested in our factory before being sent to the customer. Our specialists send the equipment to the customer only after being 100% convinced of its integrity and operability. Therefore, you can be sure that the pump will last you a long time.
Preliminary design work with subsequent installation is required for a certain part of our products. Our technical specialists will conduct preliminary consultations and carry out installation after delivery of the equipment to your enterprise. Therefore, we provide a service guarantee.
In ASCO PUMPS you can not only order and buy accessories in Uzbekistan, having received favorable prices + guarantees, but also take advantage of the full range of services, including: Delivery + Installation + Service + Equipment repair.