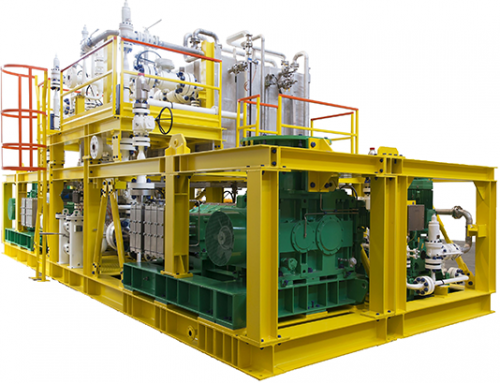 Chemical Injection Blocks
A set of equipment for pumping chemicals is designed to accurately inject a chemical into a system pipeline at the required pressure in a continuous or periodic way.
The set is made in block design. The following components are mounted in the RMU unit: a support frame, a process tank, pumps, instrumentation, pipelines and fittings, electrical equipment.
The units are suitable for use in ATEX areas as well as other non-hazardous general industrial areas.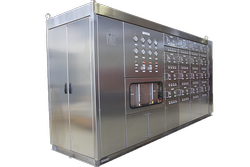 Control Cabinets and Hydraulic Power Units
Control cabinets (single or multifunctional) and high pressure units are designed to control downhole safety valves, pilot valves, butterfly valves, air valves and gas lift valves. Cabinets are designed for local or remote control. Control cabinets are made with protection class IP 65. All electrical and electronic control systems meet the requirements for use in hazardous areas. Control methods include pneumatic, electro-hydraulic and PLC. The equipment is designed to meet the most demanding operating conditions on oil platforms, onshore, in all weather conditions.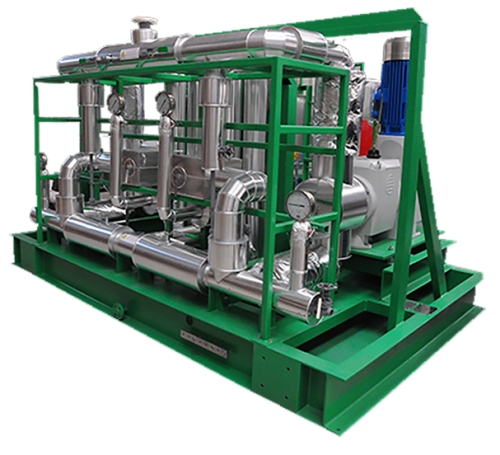 Pump Skids
Pumping units are suitable for use in ATEX areas as well as other non-hazardous general industrial areas. The most common areas of application are: conveying corrosion inhibitors, descaling agents, defoamers, hypochlorite injection systems, monoethylene glycol, diethylene glycol injection systems.
Automatic Systems for Preparation of Polyelectrolytes
Automatic systems for continuous preparation and dispensing of dry polymer are capable of producing from 200 L/h to 10,000 L/h of polyelectrolyte solution with a concentration that is adjustable from 0.1% to 0.5%.
Polyelectrolyte preparation systems include: process tank, feed hopper, dissolution tank, pump sections.
In ASCO PUMPS you can not only order and buy engineering systems in Uzbekistan, having received favorable prices + guarantees, but also take advantage of the full range of services, including: Delivery + Installation + Service + Equipment repair.