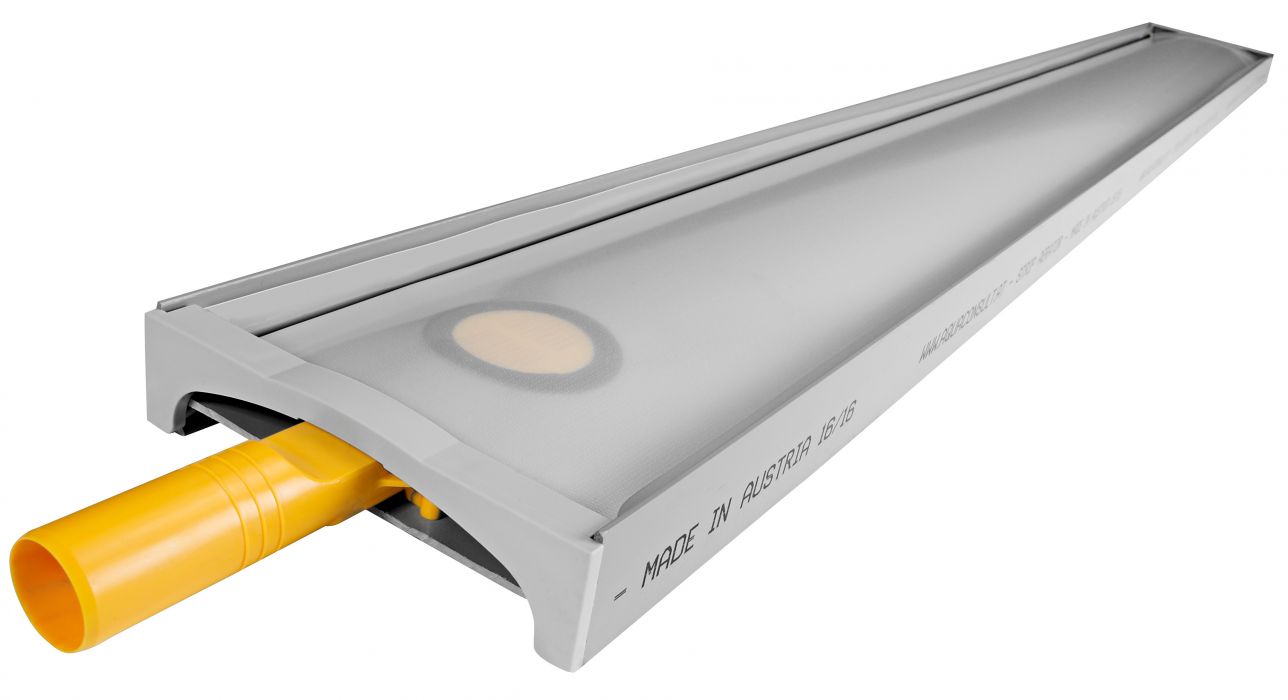 Model Q
High-quality bubble diffusers - model Q;корпус: PVC; мdiaphragm: PU;air connection: DA32 мм; шwidth: 0,18 m; дlength: 1 to 4 m at 0,5 m intervals; вheight: 5 cm. Diaphragm ЕС: 10-80 Nm3/h/m2;LP Diaphragm: up to 120 Nm3/h/m2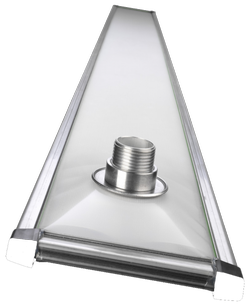 Model T
Housing: AISI 316Ti; Diaphragm: PU; air connection: 1 "gas connection; width: 0.18 m; length: 1 to 4 m at 0.5 m intervals; height: 2 cm. Diaphragm ЕС: 10-80 Nm3/h/m2; Diaphragm LP: up to 120 Nm3/h/m2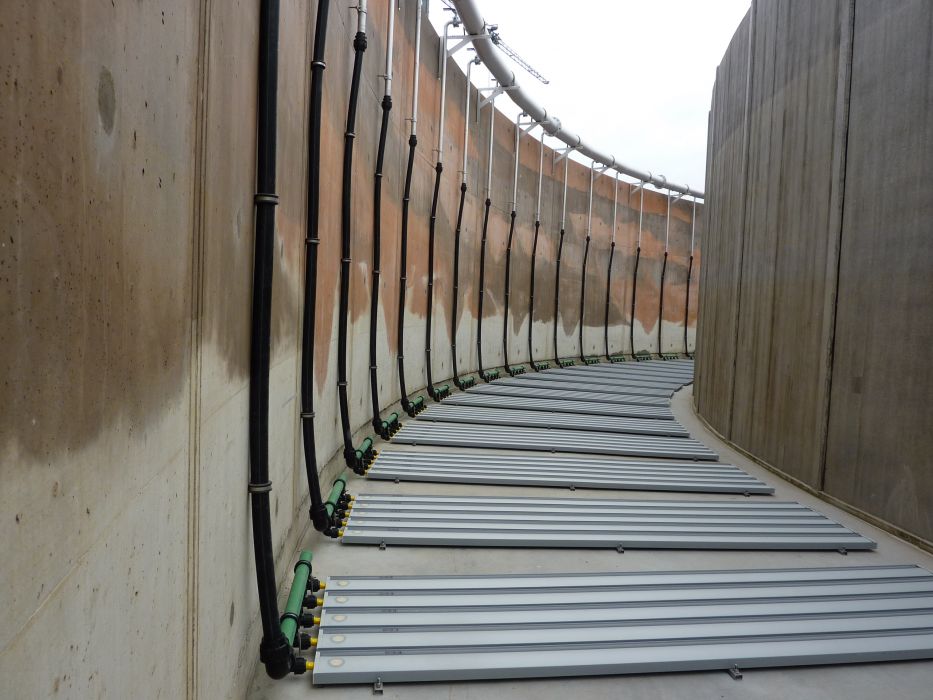 Model G
Groups of 3, 4 or 5 diffusers of Q model, pre-assembled on U-profiles made of AISI 304. They allow one to reach the bottom cover even up to 50% of the available surface and simplify installation.
Aquastrip are plate-type membrane aerators designed for fine bubble aeration processes in sewage sludge treatment systems. Plate diffusers are large surface blocks anchored directly to the bottom of the tank that consist of a support frame made of AISI 316Ti or PVC stainless steel, with a 0.6 mm polyurethane membrane micro-perforated with 400,000 holes per m2. High coverage provides a particularly low specific airflow, allowing very small and evenly distributed bubbles with consequent high oxygen transfer efficiency. System features make it ideal for use in intermittent aeration applications.
In ASCO PUMPS you can not only order and buy aeration systems in Uzbekistan, having received favorable prices + guarantees, but also take advantage of the full range of services, including: Delivery + Installation + Service + Equipment repair.