About ASCO Pompe
ASCO Pompe
is an Italian company founded in 1956, which has established itself as a manufacturing company supplying a wide range of pumps and engineering systems manufactured using components from high-class world leaders with extensive know-how
over 60 years of activity
. Over the years, the company has developed both in terms of quantity and diversification of products, and now the Italian industrial group ASCO offers
industrial equipment of its own production.
: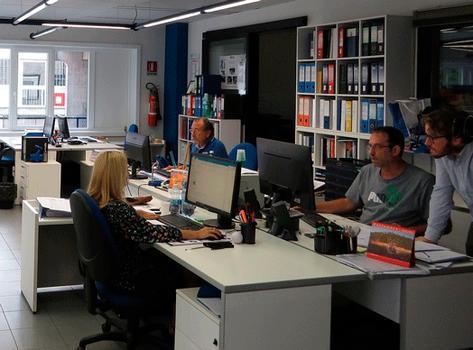 The Italian industrial group is represented in Uzbekistan directly through its own structure of ASCO PUMPS UZ LLP .
«ASCO PUMPS UZ» LLP is a team of qualified and competent technical specialists who, thanks to many years of experience in the field, as well as constant and direct contact with various manufacturers, can select and offer the best products available on the market that will
solve issues of pumping, mixing, filtration, fluid control, and creating a vacuum in the most efficient way
.
Experienced specialists of our service department are always ready to provide fast and high-quality service support for your equipment, as well as conduct a
technical audit of energy efficiency
of existing pumping systems.
«ASCO PUMPS UZ» -
LLP is an official partner
of world leaders in the production of pumping equipment:
SANDPIPER
, VIKING PUMP,
WANNER HYDRA-CELL
, SPX
WAUKESHA
CHERRY-BURRELL и
APV
, FINISH THOMPSON (FTI). Moreover, we have the opportunity to offer spare parts for: Netzsch, Mono, Seepex, Allweiler, PCM, etc.
Our qualifications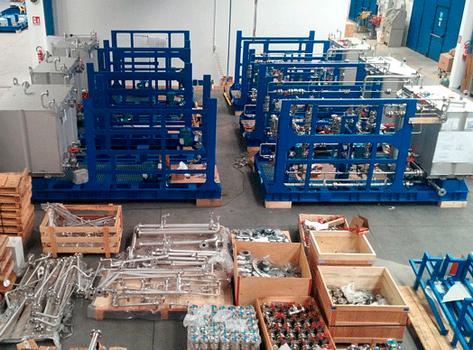 Asco Pompe brings together a multidisciplinary team of engineers specializing in design and manufacture of products and systems for the industry. The team can provide clients with professional consultations and support, from analysis and preliminary technical development, procurement management and production planning to final assembly and functional testing.
Thanks to an approach focused on attention to detail and adherence to the strictest European and international standards, Asco Pompe can ensure project success and performance.
Asco Pompe has invested in a modern production area with compartments dedicated to various stages of processing: welding stations, assembly workshops, CND-dedicated areas, large dedicated areas for mechanical and power tool assembly, performance testing. The company's employees periodically undergo training and safety courses to ensure high quality finished products and keep various qualifications up to date.
Our mission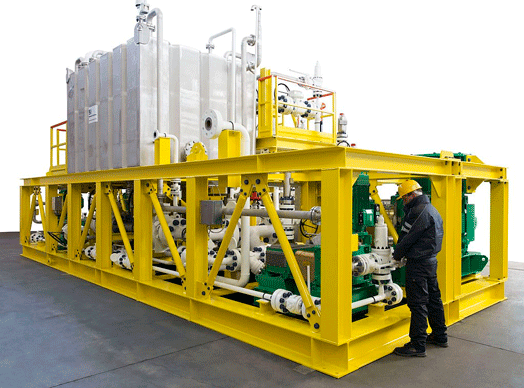 We want to be not only a manufacturer and supplier, but also a real and competent partner capable of guiding the client at various stages of cooperation along the most efficient and effective path.
The company's economic results are based on product quality, reliability, technology, improved performance, innovation and optimization of the services offered.
The company is constantly working to increase the level of trust, considering the client as a key element of every strategic action.
Values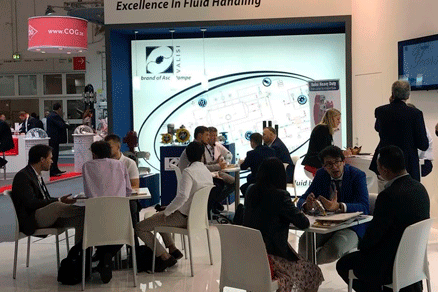 Asco Pumps pursues its own mission of fundamental values:
IMPECCABILITY, которая manifests itself both in accordance with the law, the code of ethics, and in the constant use of transparent institutional communication;
TEAM SPIRIT, which is applied both within the company, where each individual employee is part of a team that works together to achieve goals, and beyond;
ATTENTION TO EACH PERSON, which is achieved both by professional maturity and solidarity towards employees in difficult times;
ENVIRONMENT, thanks to continuous efforts to minimize the impact of production and management activities on the environment; raising awareness among all workers so that they pay attention to environmental issues and make it an integral part of their daily life and use renewable and sustainable energy sources.
Certification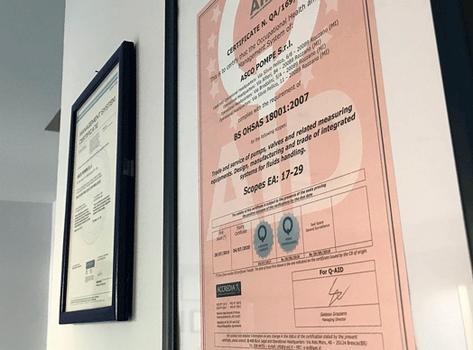 Asco Pumps uses a quality management system that complies with UNI EN ISO 9001: 2015 as a tool for continuous improvement. The company's commitment to ensuring the quality of its work and products is focused not only on the client, but also on the people, territory and society in which it operates. The adopted quality control system encourages involvement and participation of all personnel to ensure efficient and effective processes.
Asco Pompe has implemented a health and safety management system BS OHSAS 18001: 2007 certified by an accredited body. Main aspects of the system include: respect for safety, hygiene in the workplace and fire protection.
ASCO PUMPS stands for high quality in the field of pumping liquids.