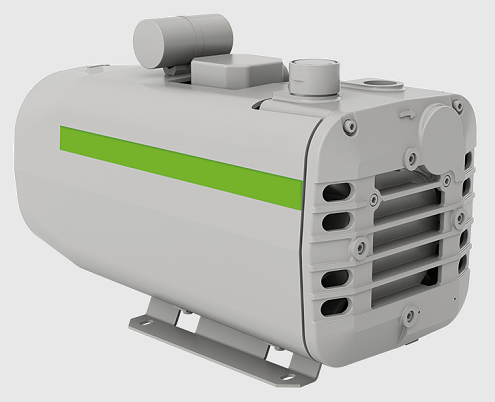 Dry Rotary Vane Vacuum Pumps
Dry pumps do not use oil to lubricate moving parts and seals. This ensures that there is no oil in the pump exhaust, there is no need to monitor the oil level and properties. Simplification of the design (no oil circulation system) makes it possible to manufacture oil-free pumps at a price lower than that of oil pumps.
AVPS series vacuum pumps of dry type (no lubrication) with rotating blades have a rotor on bearings, a corresponding flanged electric motor, do not require lubrication, include air cooling, are reliable, easy to maintain, do not include oil mist at the gas outlet. This type of pump is intended for use in all industrial areas where a deep vacuum is not required.
AVPS dry rotary vacuum pumps operate without the use of lubricants in the working chamber. Main advantages of these pumps include reliability, absence of contamination of the pumped-out air with oil vapors, simple maintenance.
5

reasons to buy industrial vacuum pumps at Asco Pumps
We provide our clients with unique products of European quality.
We offer and find new solutions that can satisfy almost any client's needs.
Our daily challenge is to overcome our standards to meet all market demands.
We carry out calculation, selection and supply of vacuum pumps, compressors, blowers.
We provide warranty and post-warranty maintenance of the equipment.
In ASCO PUMPS you can not only order and buy dry rotary vane vacuum pumps in Uzbekistan, having received favorable prices + guarantees, but also take advantage of the full range of services, including: Delivery + Installation + Service + Equipment repair.