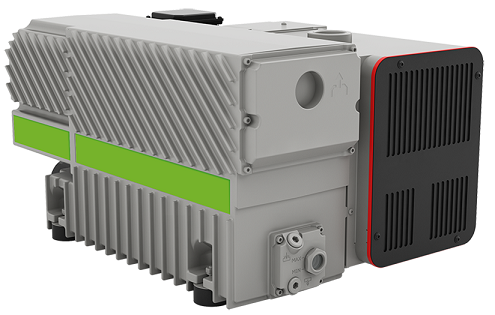 Oil Vacuum Pumps
AVPL series oil rotary vane vacuum pumps are extremely compact due to their integrated motor and transmission, which makes them the ideal choice for compact installations. They are equipped with extremely durable blades that ensure a long service life. Specially designed oil filters ensure excellent oil separation by removing even the smallest oil droplets from the exhaust air.
AVPL series is ideal for continuous operation in low working vacuum ranges such as vacuum packaging. Compact design makes it easy to install AVPL vacuum pumps into existing machines.
Application-oriented
AVPL vacuum pumps feature high pumping rates even in low pressure ranges and therefore fast evacuation times. Robust rotor blades guarantee long downtime, and specially designed suction filters ensure excellent oil separation.
Convenient service
Maintenance can be easily performed by an operator. Apart from oil and filter changes at regular service intervals, no additional maintenance is required.
Advantages of AVPL Series Oil Vacuum Pumps
Reliability: structural strength, proven performance.
High performance: high pumping speed and low ultimate pressure provided a design with continuous operation.
Versatility: focusing on specific applications, availability of various modifications, ease of adaptation to specific needs and customer processes.
Low operating costs: low energy consumption, optimal cost-benefit ratio.
Ease of maintenance.

5

reasons to buy industrial vacuum pumps at Asco Pumps
We provide our clients with unique products of European quality.
We offer and find new solutions that can satisfy almost any client's needs.
Our daily challenge is to overcome our standards to meet all market demands.
We carry out calculation, selection and supply of vacuum pumps, compressors, blowers.
We provide warranty and post-warranty maintenance of the equipment.
In ASCO PUMPS you can not only order and buy oil vacuum pumps in Uzbekistan, having received favorable prices + guarantees, but also take advantage of the full range of services, including: Delivery + Installation + Service + Equipment repair.