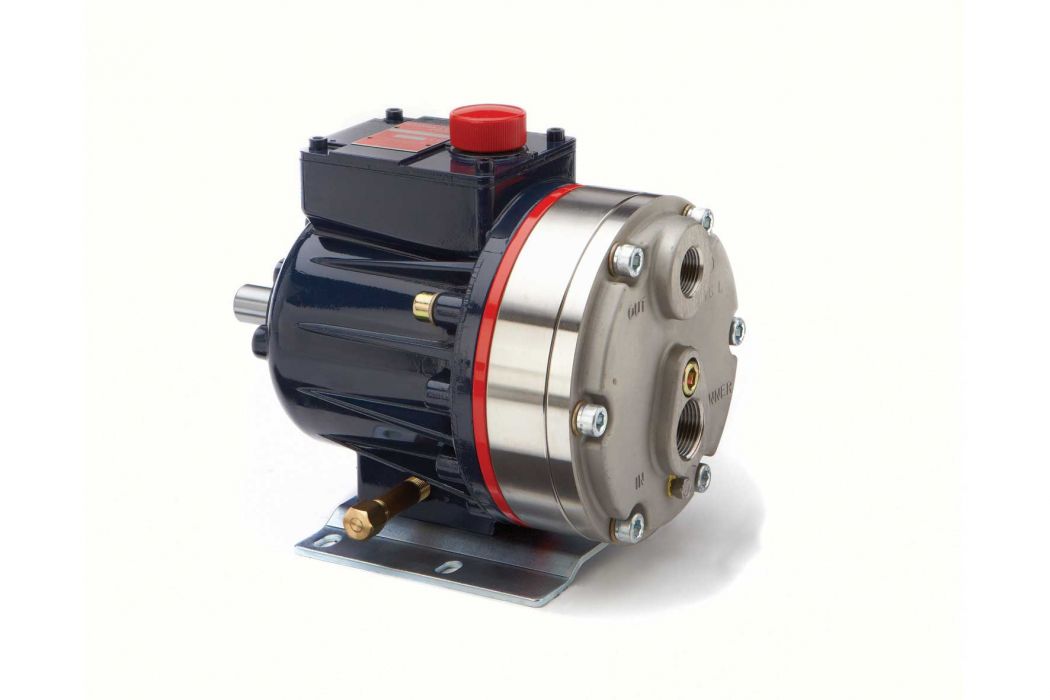 API 674 & API 675 Injection, Transfer and Dosing Pumps
Wanner Hydra-Cell G Series pumps are highly-efficient and reliably corrosive, non-lubricating and abrasive fluids, injecting and spraying a wide variety of difficult process liquids. Pumps are equally suited to high and low pressure applications.
Sealed design reduces maintenance and repair costs minimizing the cost of spare parts compared to other types of pumps. Pumps can be supplied with SAE, ANSI or DIN flanges and mountings for IEC or NEMA motors. Equipment is ATEX certified.
Durability, high performance and simple design make G-Series diaphragm pump the optimal choice for a wide range of applications. The pumps are equally suited for high and low pressure applications. They are highly efficient, heavy-duty equipment for pumping, metering, injecting and spraying the widest range of liquids. The pumps do not have mechanical seals, which guarantees the absence of leaks of the pumped product, and allows pumping volatile liquids. The pumps have a compact design that does not require a lot of spare parts.
G-series Pumps have the following characteristics:
Pumps for a full range of pumped liquids of low and high viscosity.
Hermetic design (no seals) and horizontal poppet check valves that allow the pump to handle abrasives and particles that can damage or destroy other types of pumps.
Simple, compact design reduces initial investment and maintenance costs.
Operational efficiency reduces energy costs.
Can run dry without damage (or additional maintenance) in the event of an accident or operator error.
Withstands imperfect working conditions.
Minimizes maintenance and downtime as there are no leaks or replacement of seals, packing or cup.
3D view of the G-Series Electric Diaphragm Pump
5

reasons to buy industrial pumps at Asco Pumps
All production processes are certified according to UNI EN ISO 9001/2008 standards.
We offer reliable solutions tailored to application, operational needs and capabilities of each customer.
All equipment is manufactured in our own factories.
Each pump we sell is thoroughly tested in our factory before being sent to the customer. Our specialists send the equipment to the customer only after being 100% convinced of its integrity and operability. Therefore, you can be sure that the pump will last you a long time.
Preliminary design work with subsequent installation is required for a certain part of our products. Our technical specialists will conduct preliminary consultations and carry out installation after delivery of the equipment to your enterprise. Therefore, we provide a service guarantee.
In ASCO PUMPS you can not only order and buy api 674 & api 675 injection, transfer and dosing pumps in Uzbekistan, having received favorable prices + guarantees, but also take advantage of the full range of services, including: Delivery + Installation + Service + Equipment repair.