Simplex PD Diaphragm Pumps
The series is designed adopting hydraulically actuated double sandwich diaphragms with intermediate vacuum chamber lined with an oil film. This is the solution for handling any hazardous fluid and when stringent environmental regulations have to be met.

The series includes 4 sizes of pumps: the main characteristics relevant to crankmechanism are the same of the PD plunger series.
Performances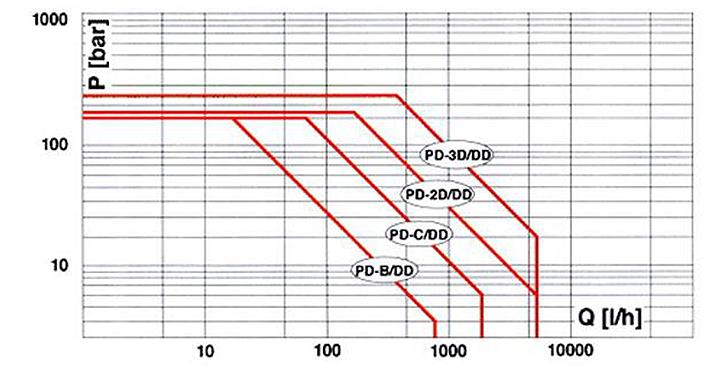 Hydraulic circuit and diaphragms
Driving plunger without seals
Standard execution with PTFE or stainless steel double diaphragm, sandwich type
Monitoring of diaphragm rupture with local or remote control on request
Relief valve, easily accessible for routine maintenance, incorporated to prevent any damage to the pump in case of accidental overpressures
Internal recirculation valve to restore the driving fluid if the safety valve opens
To meet the requirements of the oil and gas and hydrocarbon processing industries, Peroni manufactures a complete range of triplex, quintuplex and septuplex reciprocating power pumps, designed according to API 674 standards.

All Peroni pumps are manufactured under a rigorous, proven quality assurance system certified to UNI ENI ISO 9001 quality standards and Peroni are also certified according to ISO 14001:2004, BS OHSAS 18001:2007 and GOST R.
In ASCO PUMPS you can not only order and buy simplex pd diaphragm pumps in Uzbekistan, having received favorable prices + guarantees, but also take advantage of the full range of services, including: Delivery + Installation + Service + Equipment repair.